This weekend's Network of BioThings hackathon (#hackNoB) was a great success with some really innovative projects making great strides in a short amount of time.
The event was hosted by the Jeff Grethe of the Neuroscience Information Framework group at UCSD, and organized by Ben Good (Su Lab @ TSRI), Dexter Pratt (NDEx project) with the help of many others, and sponsored by NDEx, San Diego Center for Systems Biology, and the International Society for Biocuration.
This year's winner was the Citizen Science team, who hacked the BRAT web-based document annotation tool.  This application, lets citizen scientists annotate abstracts with gene, drug, and disease information along with the connections between these semantic types. A tool like this promised to make it easier to extract relevant facts from the avalanche of publications.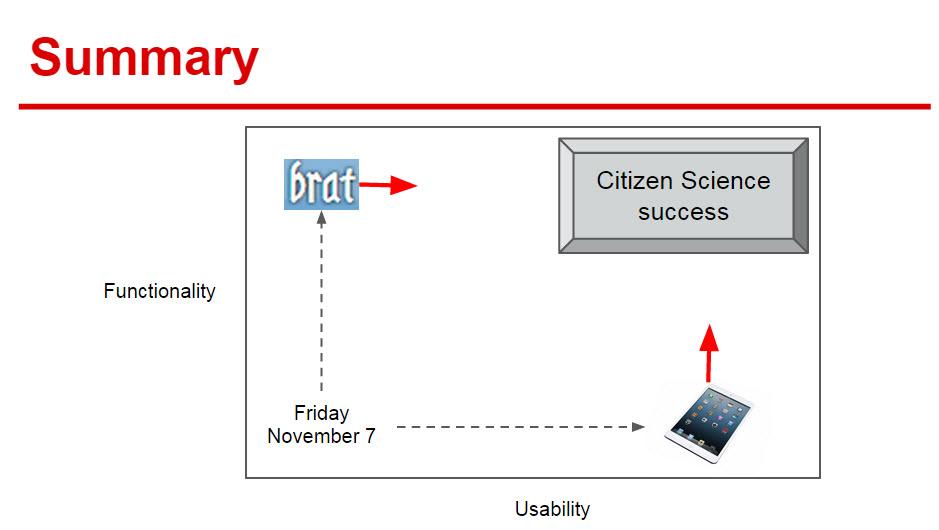 This may, at some point be used to feed annotated journal articles into a project like CIViC (Clinical Interpretation of Variants in Cancer).
In second place was the SBiDer project (a tool for developing Synthetic Biocircuits).